Follow these nine simple steps to build a business more effectively, efficiently, and with less wasted time and money.
Step #1 Get super clear on your BIG "Why"
The most important secret to having a successful business is to be very clear about why you're doing it. If you have a thorough understanding of what this business means to you on a personal level, it will motivate you and see you past the stressful times.
Step #2 Have a solid, yet flexible plan
You wouldn't drive across country without a map. It's even more important to chart your course when you're starting your business. Of course, you need the traditional elements of a business plan like your company's description products and services, strategy, market analysis, financial projections, etc.
You also need to think about some other things like
How will you cover your expenses during the time it takes you to build a business? It takes a while for new businesses to turn a profit. Is there a backup plan? Do you have enough savings or a partner who's making an income and can bridge the gap? Do you need a part-time job or some contract work? It's a good idea to have a minimum of one year's worth of household expenses saved up. Think about a gradual transition. It's a lot of work to start a business while you still have a corporate job, but it gives you security and peace of mind.

How are you going to manage your time?
If you're a mom working from home, will you have child care?
If you're working full-time and starting a business, how will this impact your family time?
How can you be most effective in tiny pockets of time?

How we prioritize and make adjustments along the way?
In addition to having a clear plan, you will have to be flexible. What will you do when new opportunities arise? How will you decide if you should incorporate them or stick to your original plan? How will you adjust if you're not getting the results you originally thought you would?

What's your short-term and long-term business model? Over time, you will probably want to expand and have multiple income streams in your business. There are many ways to do this: you can leverage your time, you can have passive sources of income, affiliate income, or recurring income.

What does your sales funnel look like? What products, programs, or services can you create to attract people and then what's the next step with each one of these offerings? For instance, a typical offer from coaches, consultants, and information marketers will offer something in a lower price point like an e-book for $27 or so. This is a relatively small investment for a lot of people so it's attractive and also gives them useful information at the same time. This ebook may offer a more extensive level of information – like of course, etc. – at a higher price point like $97 or $197. This process can continue to build. You want to have the next step so you continue your relationships with customers and continue to add value for them.

How would you build your" know, like and trust factor"? You keep customers because they know, like and trust you. What is your strategy to do this when people visit your website? How will you transform them into customers? Do you have an opt-in form for the contact information? Do you have a freebie to get their contact information?
It's critical to set very clear goals so that you know what you're working toward in your business. Otherwise, it's too easy to get distracted and lose sight of your goals.
Step #3: Understand your numbers.
Treat your business like a business and not an expensive hobby. You're in business to make money. You started your business to do what you love, but you have to remember that you can't accomplish any of it unless you're bringing in cash. Your numbers don't lie. Either you're bringing in cash which means you're making more than you're spending, or you need to make some changes. You might need to change your prices, increase your marketing, cut some expenses, or rethink your products and services.
Know how much money you want to be making each year. Divide that by 12 and you have your monthly goal. Be smart about where your expenses are going. Will you get a clear benefit from the money you spend?
Step #4: Don't reinvent the wheel.
Drew says that he's always been a big believer in shortcuts. If someone else has already done something that he wants to do, he will model what they've done for himself. He doesn't have to start from scratch – research others in your field, study their companies and model that behavior. Research successful people in general – success is success.
Here are some timeless principles of success:
Differentiate yourself so you stand out in the marketplace
Provide valuable information to your target market so that, over time, they begin to know, like and trust you
Build relationships and growing your business through referrals
Go above and beyond in your customer service to build customer loyalty.
For Drew, working with a coach or self and being part of a mastermind group has helped him build a business. This might or might not be the best strategy for you. Decide what is best for you based on your own personal needs, what motivates you, and what conditions will set you up for success.
Step #5: Focus, focus, and more focus.
A successful business requires intensive labor and focus. You will need to cut out of your life anything that is not moving you in the direction of your vision. Exactly what that is you decide in your own personal life, but anything non-essential has to go. In a corporate job you're basically paid for putting in hours. As an entrepreneur, it's all about results.
Excellent time management is critical. You may need to build a support system with your spouse or your parents or housecleaner or babysitter or personal assistant. You might want to shop online or use a grocery delivery service.
Look at all your current activities to see where you can find some extra time to devote to your business. A lack of time is really a lack of priorities. Revisit your 'why' statement, then take another look at your priorities. Make sure you're focusing on the tasks that are delivering your results.
Step #6: Get comfortable with self-promotion.
In order to be successful with your product or service, people have to be able to find you. As an entrepreneur, marketing must be your top focus, especially in the beginning. You need to get out there and market yourself based on a solid, well thought out strategy. Marketing and sales is something you do for people – not to people – because you have the answer to their problem. An authentic way to market your business and sell your services is to demonstrate to potential customers that you do care and that you have a solution for them. You can get this point across to potential customers without being pushy.
Here's how Drew phrases it:
"Just so you know, I'm here and I have the skills to help you stop struggling and to reach your business and lifestyle goals. So, if it feels right for you and you think that working together would be a good fit, I'd be more than happy to help."
Sounds like the right approach, doesn't it?
Step #7: Done is better than perfect.
Drew calls himself a lifelong perfectionist, so he struggles with this one himself all the time. But he's learned to let go a little because if he didn't, he would still be in the pre-launch stage. He puts it this way:" Don't let analysis paralysis hold you back. Just implement, implement, implement." Take action, then take the next logical step, and continue to make forward momentum every day.
If you'd like more on combatting perfectionism, check out this post: https://alphadogsuccess.com/blog/perfectionism-procrastination/
Step #8: Fail fast and forward.
Sometimes the only way to know what will work and what won't is through trial and error. Failure is an essential component to success. Successful people know this, and aim to fail quickly. The key is to learn from your mistakes very quickly and make the necessary adjustments. You need to course correct right away either by tweaking your approach or by taking a different route altogether. For instance, if enough people are not signing up for new a program, is it the copywriting that needs improvement? Is your page user-friendly? Do you need to edit your video? Is the pricing off?
Nothing is permanent – especially in the online world. You can change things very quickly. As the head of your company, it's your responsibility to do so and there's no corporate red tape to cut through. Nice, huh?
Step #9: Do the f*cking work!
Developing your business and your credibility takes a lot of work and dedication. If you keep moving forward though, you will reap the rewards. It's about taking consistent action. Keep moving forward and hustling. Take advantage of the opportunities that are presented to you.
You must say yes to them. It's like John Assaraf says in this quote:" If you're interested, you'll do what's convenient; if you're committed, you'll do whatever it takes."
Building a business is about planting the seeds, cultivating them, and then harvesting them. The cultivation phase is difficult because we live in a culture that wants immediate results. During the cultivation period, it's good to have a coach or mentor who's been there before who can help you keep the faith while the seeds grow.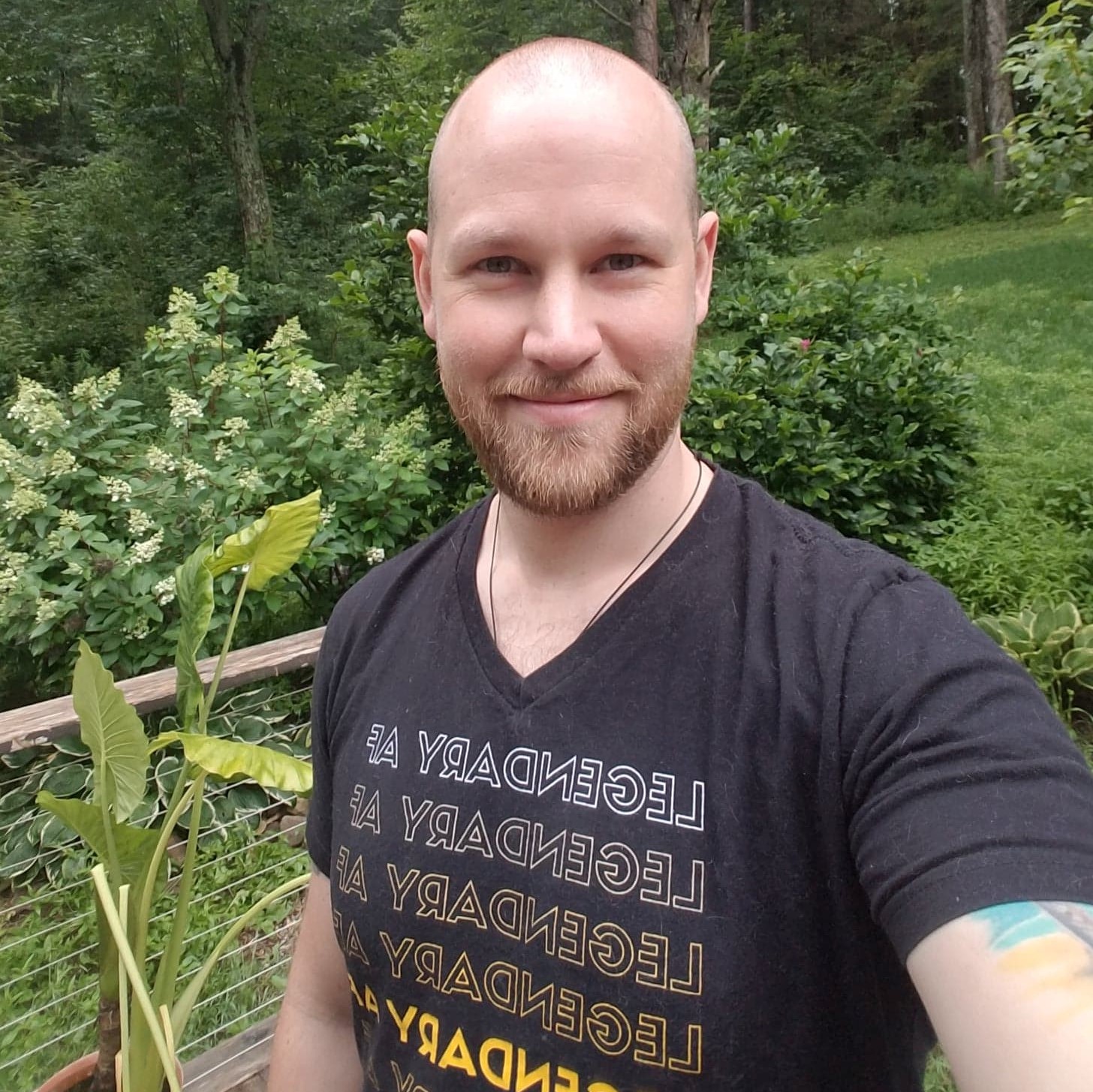 Throughout my life there have been fundamental beliefs, ideas and principles that have helped me achieve success in many respects. I've benefited from many different schools of thought and learned from mentors of all different backgrounds and philosophies. The way I live my life and the concepts I teach are a reflection of these different points of view.