The lure of working from home is strong for most people. The ability to sleep in, spend breakfast and lunch with loved ones, and stop commuting is a dream come true for an estimated three million workers in the United States. According to Forbes, 47 percent of workers with the option to telecommute say they are "very satisfied" with their jobs. Only 27 percent of office-bound employees feel the same way.
The good news is, working from home is on the rise thanks to improved computer and communication technologies that make it easy to put in a full day's work from your home office. Programs like Skype, Teamwork and Trello keep teams organized and in touch whether they are across the hall from each other or across an ocean. If your ideal job takes place at home, there are many options available to you.
Option One: Take Your Job and Move It
If you are currently working in an office, talk to your manager about taking your work home with you. This is not likely to be a problem unless you work as part of a team or need access to onsite equipment or resources. Usually, however, office jobs are computer-based with a bit of paper filing included, and these are things that most people can handle from any location.
If you are sure that you can continue your current job at home, you'll just have to convince your boss. Let him or her know that the statistics are in your favor, since productivity is known to rise when employees leave the office for their homes. The increase in your job satisfaction also makes you much less likely to quit in the future.
When travel company Ctrip decided to save money by having employees work from home, they saved $1,900 per employee on furniture and space. They also noticed an average increase of 13.5 percent in productivity when their workers started doing their jobs from home. Explain this to your boss if he or she isn't sure about letting you telecommute.
Tip: Suggest a trial period so that your boss doesn't feel so pressured by your request. Explain that you'd like to try working from home for a month, and after that period, you can talk about the results and options for the future.
Option Two: Become a Language Teacher
If there's one thing the world will always need, it's language teachers. Many people find that learning with a teacher is much more effective than learning with books or software, so teachers of all languages are in demand.
If you decide to teach English or another language that you are fluent in, you can work with students in person or online. Skype offers a good platform for free two-way video calls that could be an important element of your classes. You might also consider registering with an established online education website such as Lingoda, which will do the work of finding students for you.
Tip: Consider becoming a TEFL-certified teacher for more job opportunities and the ability to charge higher rates.
Option Three: Create Your Own Educational Course
If you have valuable knowledge to share such as a business strategy or Medieval history, you can create your own educational course and promote it online. There are several websites that you can use to easily create your curriculum, such as Udemy, Teachable.
If you register with any of these or similar sites, you'll be given the tools you need to craft a course for virtually any topic. The great thing about creating a course is that once you set up your lessons, it can become passive income. If you prefer, of course, you can engage with your students by offering graded assignments and tests.
Tip: Create your own marketing funnel instead of relying on the exposure provided by the website. This way, you'll have much more control over your traffic and the ability to increase your own sales.
Option Four: Offer Pet-Sitting in Your Home
Do you have extra space in the house and a huge love for dogs or cats? Offer pet-sitting services to members of your community. If you haven't looked into the pet care market before, you might be surprised at how much work there is out there. In 2015, pet owners spent $5.41 billion just on grooming and boarding.
If you're a cat or dog person (or both), the work is quite simple and enjoyable. You can choose to offer simple pet-sitting services, or pair that service with grooming or bathing. You could also specialize in high-end pet-sitting and offer your clients the best quality food, treats, toys, beds and private rooms.
Tip: Take a pet first aid class so that you know what to do in an emergency to keep your furry clients safe.
Option Five: Become a Virtual Assistant
There are endless possibilities for virtual assistants these days because small companies and startups love to outsource administrative tasks. If you have a computer and an internet connection, you'll be able to take care of customer service inquiries, website troubleshooting, business or personal accounting, transcription, copywriting, spreadsheets, and all kinds of tasks that traditionally take place in an office.
If this kind of work appeals to you, you should start by creating a LinkedIn profile. This will allow you to share an online resume easily with employers and potential clients. Next, you can find job postings for virtual assistants via Indeed.com, UpWork, LinkedIn and directly through corporate websites.
Tip: Don't undersell your services. Just because you see impossibly low rates from fellow virtual assistants doesn't mean you should try to equal or undercut them. There are plenty of employers willing to pay you what you are worth, so hold out for a good opportunity.
Working from Home Is More Possible Than Ever
Adulthood in modern societies has been characterized by working outside of the home ever since the Industrial Revolution. Only now, with the recent advancements using the internet and computer technologies, has it become possible to once more earn a living within the walls of our own homes. If that's your dream, there's nothing holding you back but yourself!
If you would like additional guidance on your work-from-home journey, don't hesitate to schedule a chat!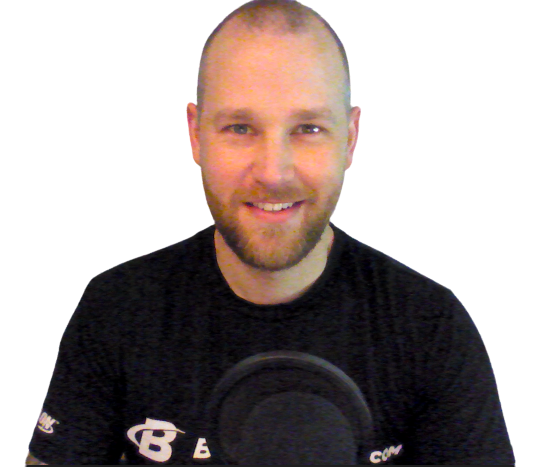 I am a personal power coach who concentrates on helping entrepreneurs start and grow their businesses by improving themselves first. I also teach traffic and marketing strategies to help business owners create an online presence, build better pages/sites, and write better copy so that they can effectively communicate with and enroll their ideal clients.  Throughout my life there have been fundamental beliefs, ideas and principles that have helped me achieve success in many respects. I've benefited from many different schools of thought and learned from mentors of all different backgrounds and philosophies. The way I live my life and the concepts I teach are a reflection of these different points of view.