For many people, 5 p.m. means indulging at happy hour with co-workers or sitting in front of the television watching the remaining ten minutes of a late afternoon quiz show. But for some, the end of the business day marks the beginning of a new goal. The latter return home after an enduring 9 to 5 shift and then begin work. They work each weekday and night at realizing their dreams of running their own business and being their own boss.
You should use your 9 to 5 job as motivation to work when you return home, not as a reason for casual inactivity. A regular 9 to 5 job should be the reason for you to get fired up, rush home, and plan your very own business.
If you fancy the independence and freedom from authority that most employees seek, consider the following list of potential business ideas that could soon make you your own boss:
1. Sell Your Expertise
If you have a profound value proposition and consider yourself an expert in a particular field, you could package that wisdom into an eBook, digital course, or coaching program to help educate people seeking information in that niche.
If you can provide informative and educative content regularly, consider creating online courses. According to The Chronicle of Higher Education, online education will become even more prevalent in the coming years.
Once you create digital content, you can sell it repeatedly, without the hassle of inventory caps or manufacturing costs. And if you don't consider yourself tech savvy, you can use applications like udemy.com to help you.
Do your research first and see what the demands are in a specific area; if they're high, you're on to something. Begin drafting, brainstorming, and making important calls to start your business. The longer you delay it, the longer you'll be reporting to your boss.
2. Create a Blog
Much like point 1, blogs provide a platform for you to express your professional wisdom and industry expertise.
Whether you're experienced in travel, sports, marketing, real estate, or lifestyle, you can begin expressing yourself on your blog. Keep the posts educational, informative, and just as importantly, engaging!
Thanks to subscriptions, affiliate marketing, ad revenue, and sponsors, bloggers can earn a sizeable income from their content. With enough content behind you, you'll soon be on your way to becoming a full-time blogger.
3. Manage Social Media
A report on Statista reveals that 78% of U.S. Americans have a social media profile in 2016. Therefore, the chances of you spending your time uploading selfies and crafting clever hashtags is probably high. Rather than going home and scouring your social media sites for free, you could earn some money by managing companies' social media accounts.
In the 2013 Dreamforce conference, Facebook announced that it had 25 million active small business pages on its platform. There's a high chance that some of these companies can use your help. Not only will the working hours be flexible, but you'll get a great understanding of managing social media sites for when you launch your own company. Or, you could form a company that manages social media accounts for small businesses.
4. Develop an App
It may seem like there's an app for just about everything, but then a new app comes along and becomes the must-have app for all.
App development is still a relatively new and ever growing industry. In 2014, the iPhone app market created over 4,000 job postings on freelancer.com.
Look at latest trends and try to brainstorm a number of different app ideas, no matter how absurd they may initially seem. Once you have your idea, it's time to apply the mechanics, like coding.
Learning to code can be a little difficult and time consuming, but by no means is it an impossible task to learn. Constantly educate yourself and soon enough app development will come easily to you.
Read about various app success stories to learn how they became successful in order to motivate yourself. One such example is Ukrainian app developer, Jan Koum. Living a very modest life with his mother and grandmother in a small apartment, Koum got selected for a training program at San Jose University.
While working at Yahoo, Koum met his business partner, Brian Acton and after nine years they decided to leave the company for new opportunities. After leaving Yahoo, they applied to Facebook, but were quickly rejected. They put their heads together, and decided to create an app—the next big thing.
The record books show that they made the right decision. They created WhatsApp, one of the biggest communication apps in the world.
After a few failed attempts, the initial release figures showed that 250 million people were using the app in the same month it was released.
Notably, in February 2014, the biggest ever acquisition of its kind took place when Facebook (who once rejected the pair) purchased WhatsApp for a record breaking $19 billion.
Conclusion
Although there's a wide range of online business opportunities, the four options above provide a focused and specific list for you to ponder.
Just remember that you don't have to quit your day job just to work on being able to quit your day job. After all, it takes money to make money. You could use your regular job's income to help feed your passion project and buy things like better equipment, which will increase the quality of your blog. Once you get into the routine of working after the 9 to 5 bell sounds, you'll soon be on your way to becoming your own boss.
If you'd like a little extra guidance from a digital marketing professional, consider working with us.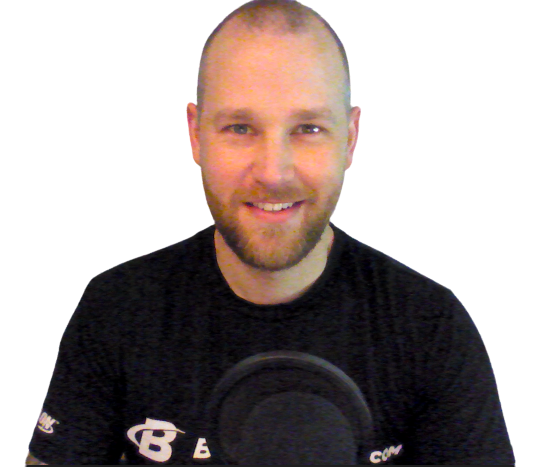 I am a personal power coach who concentrates on helping entrepreneurs start and grow their businesses by improving themselves first. I also teach traffic and marketing strategies to help business owners create an online presence, build better pages/sites, and write better copy so that they can effectively communicate with and enroll their ideal clients.  Throughout my life there have been fundamental beliefs, ideas and principles that have helped me achieve success in many respects. I've benefited from many different schools of thought and learned from mentors of all different backgrounds and philosophies. The way I live my life and the concepts I teach are a reflection of these different points of view.