Though a majority of people are interested in running their own businesses, many have no idea how to begin.
A recent survey of 1,600 adults by the University of Phoenix found that 63 percent of people under the age of 30 either owned their own business or desired to at some point.
For a lot of people, the advice of pro-entrepreneurial opinion leaders to just "jump in, make mistakes, and learn" doesn't provide enough specifics on how to start. It also implies that business ownership is full of hidden perils.
To make this easier, instead of taking a blind, running jump into the unknown, take a gradual approach to starting your business—one that will present you with manageable challenges and impart valuable business experience.
That's what these small and big businesses did.
From a Humble Tamale
Located a couple miles east of Dodger Stadium in Lincoln Heights, Mom's Tamales is a thriving Mexican restaurant that has received rave reviews on radio and television (including one from "American Idol" host Ryan Seacrest). The place has become a real "foodies" destination.
In late 2000, Mom's founder, Israel Briseño, had completed three years of community college. He was getting ready to find his first job when he realized that he wasn't prepared: "I had not learned enough about anything to really say that I could do anything for a living," he said.
Briseño actually wanted to be his own boss, but had no idea what to do. His parents had worked in the food industry and suggested he look in that direction. After a couple days of thinking it over, he decided on tamales.
In early 2001, he borrowed $200 from his mother and purchased the equipment and ingredients to make his first batch of tamales, which he sold from the trunk of his old Honda. His first couple of sales attempts weren't too successful, but he kept going out, keeping his tamales and his face in front of people. That Christmas, he sold 500 tamales. (Tamales are a Mexican Christmas tradition.) By the following Christmas, the popularity of his tamales had grown to the point where he couldn't keep up with the flood of orders and had to turn customers away.
Briseño opened the restaurant in 2005.
Takeaway: As far as start-up costs go, $200 is low. The bigger hurdle for some people may be the sales end—going out in public, talking to people, and peddling your wares.
Turning a Pastime into a Payday
Delia had done artistic things for much of her life, including oil and watercolor painting, various crafts, and particularly crocheting. If you know her, you've probably received a crocheted hat or scarf from her for the holidays. She finds it very relaxing and so she does it often.
She'd retired a few years ago and, after living on social security for a while, she realized it wasn't going to be nearly enough. She wondered if she could supplement her income doing what she loved.
In the 1990s, she'd given crafts classes at local craft and hobby stores in Phoenix, Arizona. She'd also worked for years as a substitute teacher and cited those experiences when she made a proposal to the community programs director at one of the local colleges to teach a beginner's crochet class. In September 2009, they added her class to the schedule.
The pay wasn't much, but every dollar helped. In 2010, she wrote a short book of beginner's crochet lessons, which she sold to her students. It took about eight hours to create and costs a few dollars a copy to duplicate, and she sells it for a 400% profit.
She got her book into the local libraries and used it to start getting bookings for classes at the local craft stores, where she's found herself in demand again, providing another boost to the business of doing what she loves.
Takeaway: People can make extra money or a substantial living doing what they love. One way to expand that business is with a book. Like the "ultimate business card," you can use your book to establish your authority and create more business.
No one woke up one morning and found themselves suddenly at the head of a thriving business.
Tiny Market Becomes Big Business
Nick Swinmurn graduated from UC Santa Barbara in 1995 with a degree in film studies. He had a few different jobs, including working for Autoweb, an early online car-buying service. That was 1997 and everyone was talking about the internet.
In 1998, he was in the mall searching in vain for a particular kind of Airwalk shoes when he got the idea for an online shoe store.
E-commerce was still in its infancy and he wasn't sure it would work. So, he went to a local Bay Area shoe store and took pictures of various shoes. He told the owners that he was going to put them online and that if he made any sales, he would buy the shoes from them for full price.
He got some sales.
Swinmurn called his company Shoesite.com, but later changed it to Zappos.
By emphasizing the fact that shoes are a $40 billion-a-year business and that 5% of that came from catalog sales, Swinmurn was able attract interest in and funding for Zappos.
The company went through a long period during which they become wildly popular, but were barely profitable. Eventually, Zappos was purchased by Amazon.com.
Takeaway: It's sometimes necessary to survey in order to verify if there really is a need or want for your product or service. In the case of Shoesite, it only required building a small website and the legwork of taking pictures and uploading them. Your business survey might even require less than that.
Final Thought
You don't have to jump in all at once. Dip your toe in the water. Start cheaply and observe your results. Little steps, like the ones described above, involve risk but it's manageable risk and it will provide you with valuable business experience with which to make your next move.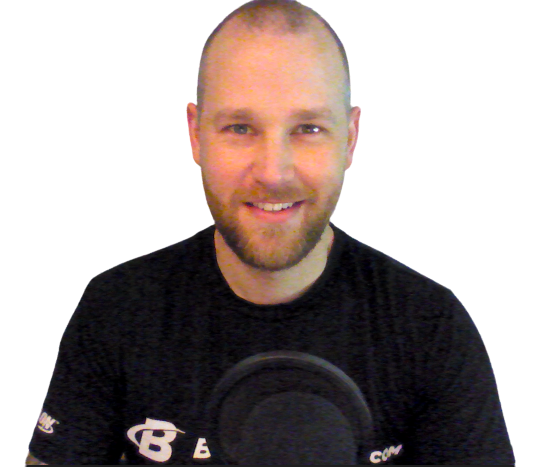 I am a personal power coach who concentrates on helping entrepreneurs start and grow their businesses by improving themselves first. I also teach traffic and marketing strategies to help business owners create an online presence, build better pages/sites, and write better copy so that they can effectively communicate with and enroll their ideal clients.  Throughout my life there have been fundamental beliefs, ideas and principles that have helped me achieve success in many respects. I've benefited from many different schools of thought and learned from mentors of all different backgrounds and philosophies. The way I live my life and the concepts I teach are a reflection of these different points of view.